Return to Hope's Crossing Box Set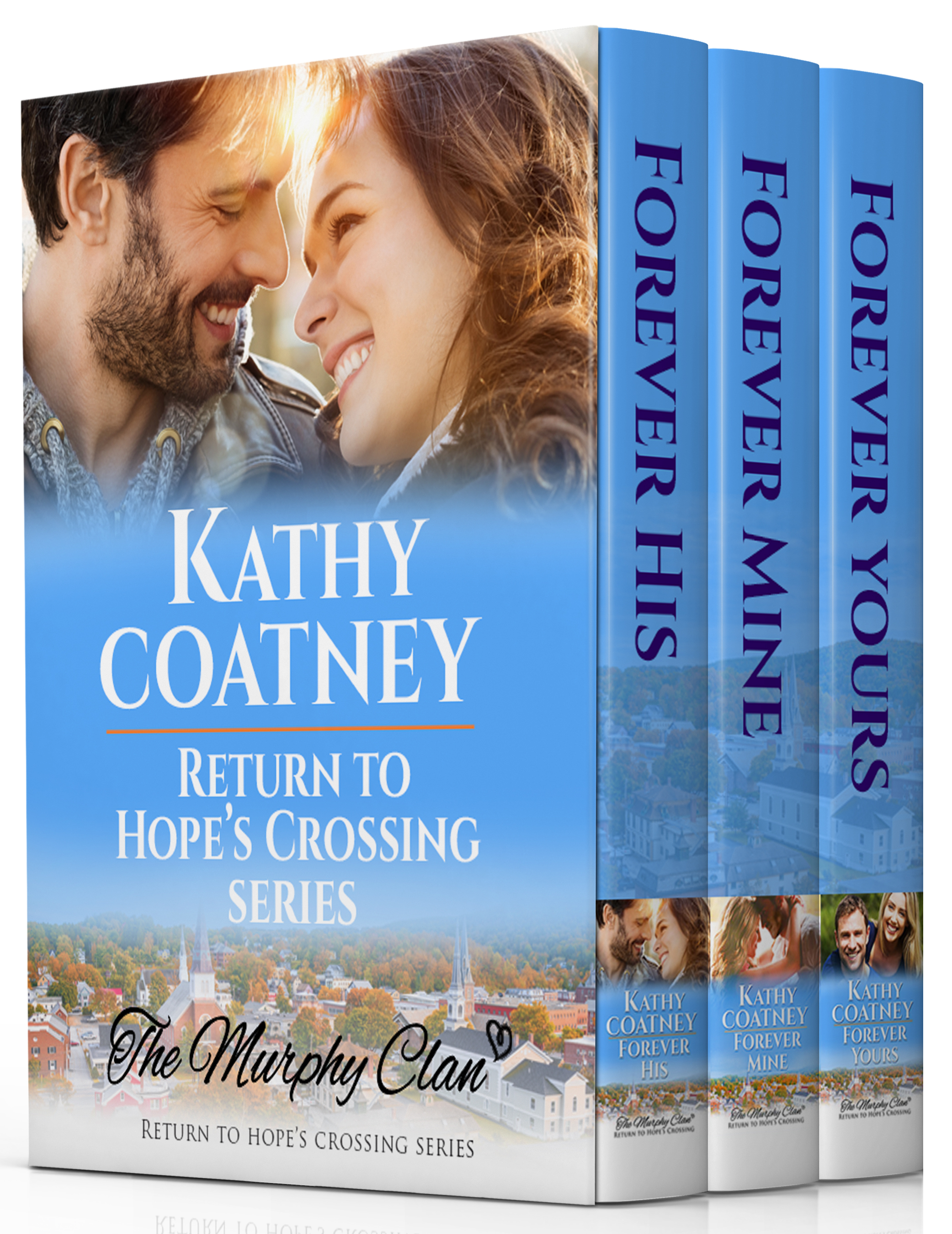 Forever His
HE LEFT SMALL TOWN LIVING TO PURSUE HIS DREAMS OF PROFESSIONAL BASEBALL CAREER. SHE STAYED BEHIND TO FOLLOW HERS. CAN TWO OPPOSITES FIND REDEMPTION AND HEAL THEIR EMOTIONAL SCARS? A POIGNANT JOURNEY OF TWO LOVERS DESTINED TO BE TOGETHER.
"This story takes you on an emotional journey—filled with wounds from the past!" 5 star review
"Emotional, engaging, satisfying, must read!" 5 star review
Forever Mine
SHE HADN'T PLANNED ON AN INSTANT FAMILY. HE HADN'T PLANNED ON RETURNING HOME TO TAKE OVER THE LOCAL MEDCIAL PRACTICE. AS THESE SOULMATES WORK TO HEAL THEIR EMOTIONAL SCARS, COULD THIS BE THEIR SECOND CHANCE AT LOVE?
"Honest emotions and realistic triumphs kept me laughing and crying!" 5 star review
"A heartwarming family story!" 5 star review
Forever Yours
THE BAD BOY OF BASEBALL RETURNS HOME LOOKING FOR A FRESH START. SHE RETURNS HOME TO RIGHT A WRONG. THERE'S STILL A SPARK BETWEEN THEM, BUT CAN THEY MAKE A LONG-DISTANCE RELATIONSHIP WORK? HE LEFT HER ONCE, BUT HE WON'T LOSE HER A SECOND TIME.
"Another terrific book in the Return To Hope's Crossing series" 5 star review