The Murphy Clan Mixed Collection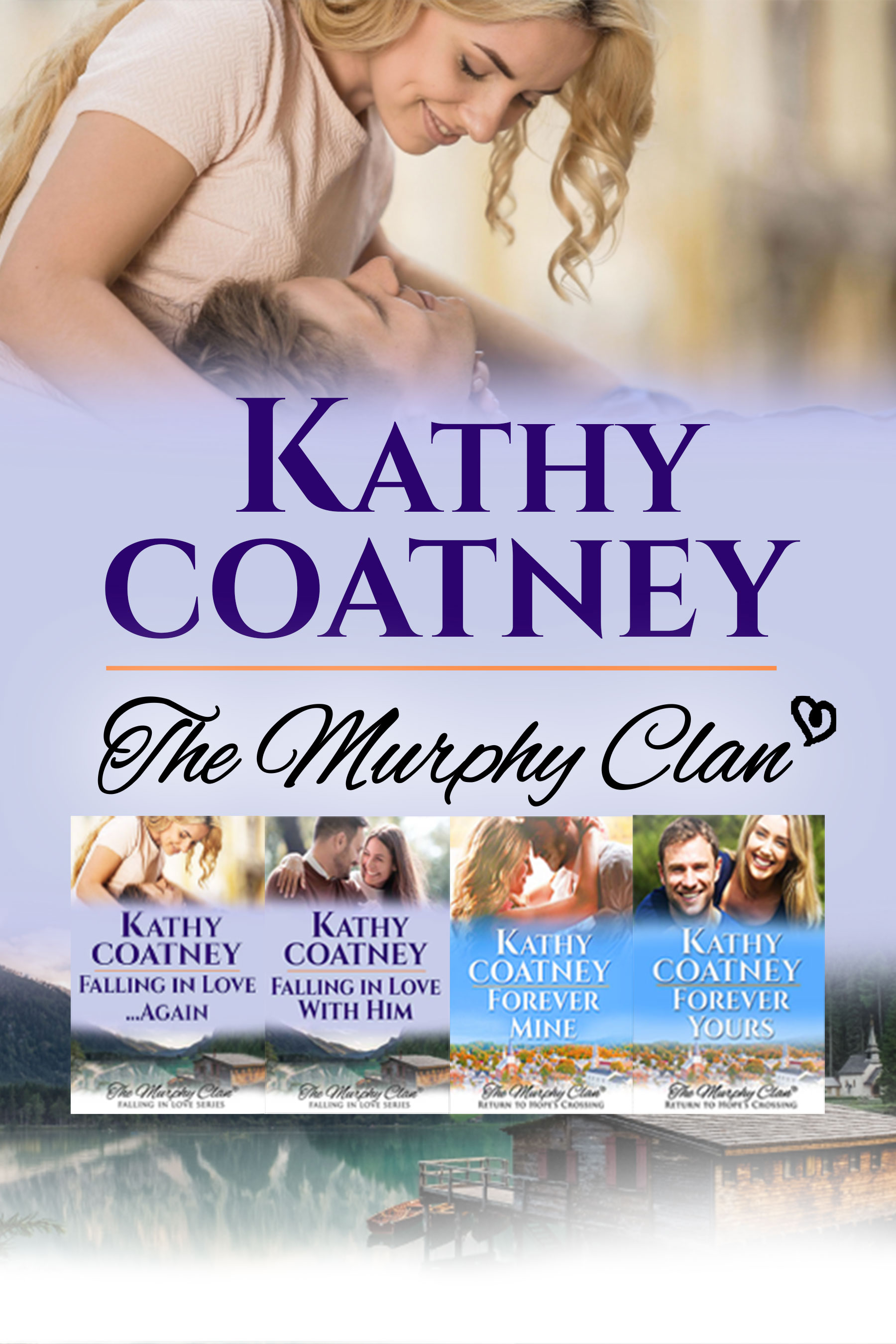 Falling For You Again
A GRIEF-STRICKEN COUPLE WORKING TO HEAL THE EMOTIONAL SCARS OF LOSING THEIR DAUGHTER WHILE TRYING TO SAVE THEIR SONS. AN EMOTIONALLY RAW STORY ABOUT SOULMATES SEARCHING FOR A SECOND CHANCE AT LOVE.


"I absolutely love this book and I know I'll read it again!" 5-Star Review
"A compelling read giving detailed, realistic characters that you grow to identify with and love!" 5-Star Review
Falling in Love With Him
A SIGH-WORTHY ROMANTIC MYSTERY ABOUT A COP AND A REPORTER LOOKING FOR REDEMPTION AND ALONG THE WAY FALL IN LOVE.
"An awesome page-turner that left me breathless!!!" 5-Star Review
Forever Mine
SHE HADN'T PLANNED ON AN INSTANT FAMILY. HE HADN'T PLANNED ON RETURNING HOME TO TAKE OVER THE LOCAL MEDCIAL PRACTICE. AS THESE SOULMATES WORK TO HEAL THEIR EMOTIONAL SCARS, COULD THIS BE THEIR SECOND CHANCE AT LOVE?
"Honest emotions and realistic triumphs kept me laughing and crying!" 5 star review
"A heartwarming family story!" 5 star review
Forever Yours
THE BAD BOY OF BASEBALL RETURNS HOME LOOKING FOR A FRESH START. SHE RETURNS HOME TO RIGHT A WRONG. THERE'S STILL A SPARK BETWEEN THEM, BUT CAN THEY MAKE A LONG-DISTANCE RELATIONSHIP WORK? HE LEFT HER ONCE, BUT HE WON'T LOSE HER A SECOND TIME.
"Another terrific book in the Return To Hope's Crossing series" 5 star review
"The town itself adds such charm to this engaging story!" 5 star review
Get the box set now because there's nothing like small town romances to warm your heart!