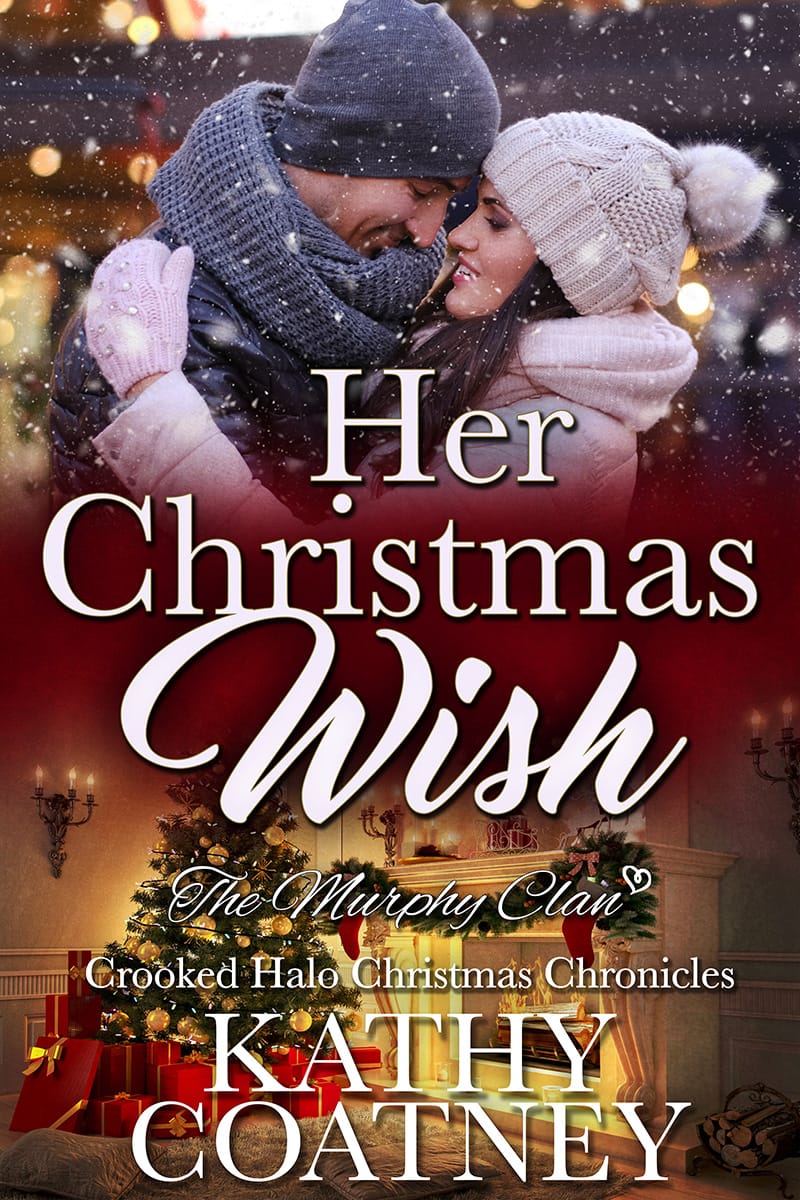 Her Christmas Wish
She lost her Christmas spirit. He's determined to bring it back.
Bella Clark loves Hope's Crossing, her tight-knit family, and the Christmas glitter and special warmth and cheer that can only be found in rural Indiana. When her husband left her two years ago on Christmas Eve, her joy for the holidays vanished like Santa up the chimney. Now, something as simple as hanging Christmas decorations is an impossible task.
Matt Baldwin loves baseball almost as much as breathing until he walks into The Wishing Stone, a jewelry store owned by Bella. He's immediately smitten with the dark-eyed brunette. The more time they spend together, the more determined he becomes to prove to her he's the man of her dreams and her Christmas wish. With a little help from their guardian angels, can Matt show Bella that Christmas without him is no Christmas at all?
Tag along with this heavenly duo & get Her Christmas Wish, the second of the Crooked Halo Chronicles Christmas stories!